St. Pat's Home Page
Premises owned & operated by Valley Progressive Home Co. (VPHC)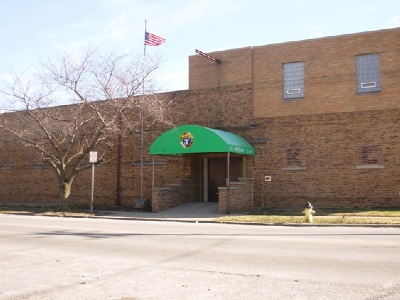 Home of St. Patrick Council #1747 Knights of Columbus

7500 Fairpark Avenue
Cincinnati, Ohio 45216

(513) 821-0227

email us at hallrental@stpatskofc.org

Thanks for visiting us. St. Patrick Council K of C has established this site to communicate our council activities, offer resources to members, and to inform the public. We also want to help communicate information about convenient and affordable reception hall rentals (offered through VPHC).

Looking for an affordable wedding reception hall in Cincinnati? This could be just the right place for your wedding reception, family party, business meeting, or other event.

St. Pat's Hall is a modern, affordable, and very conveniently located reception hall available for rental to the general public. Event capacity in a dining configuration is 240 people. An audience configuration up to 295 can be provided. Need more information? Call 513-821-0227 or email at hallrental@stpatskofc.org to contact VPHC.


Click here to view our reception hall photo album